Movie Review : The Amazing Spiderman 2
Saturday, May 03, 2014
The Amazing Spider-Man 2 Movie Plot Summary : In "The Amazing Spider-Man 2″, for Peter Parker (Andrew Garfield), life is busy – between taking out the bad guys as Spider-Man and spending time with the person he loves, Gwen (Emma Stone), high school graduation can't come quickly enough. Peter hasn't forgotten about the promise he made to Gwen's father to protect her by staying away – but that's a promise he just can't keep. Things will change for Peter when a new villain, Electro (Jamie Foxx), emerges, an old friend, Harry Osborn (Dane DeHaan), returns, and Peter uncovers new clues about his past.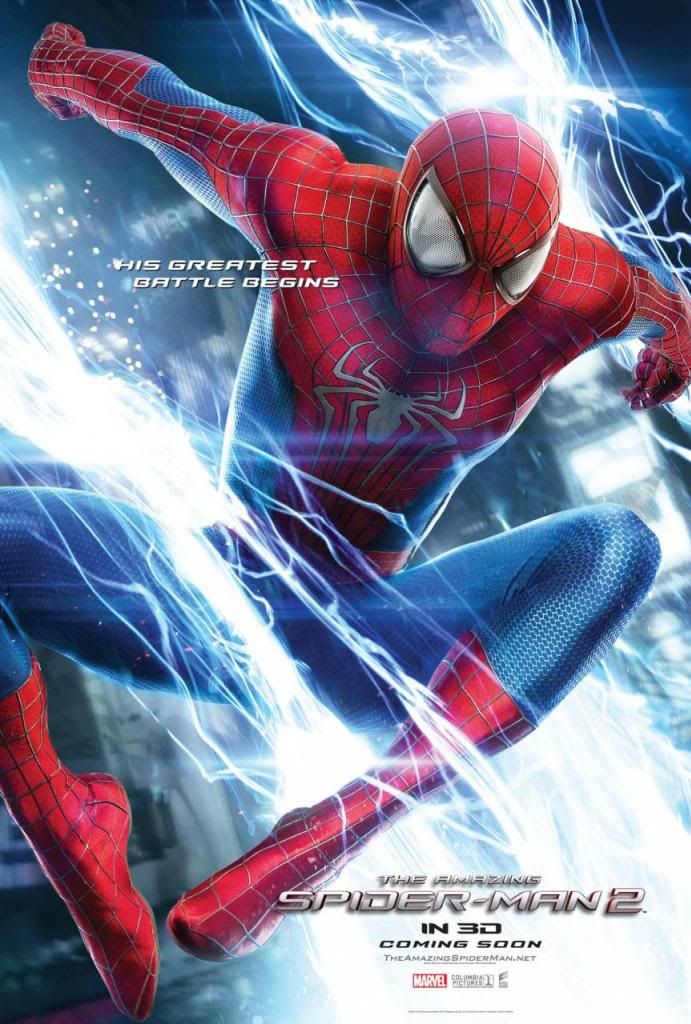 Thanks to Nuffnang Malaysia, I was given the opportunity to watch The Amazing Spiderman 2 at TGV One Utama two days before it's screening here. As a person who is never a hardcore fan of any Spiderman movies, I'm glad for this opportunity and I really enjoyed the movie.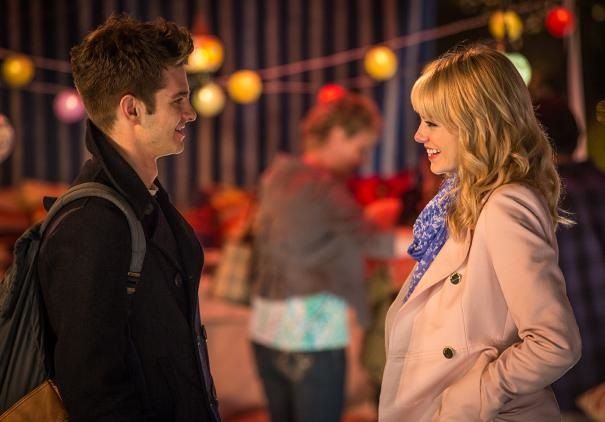 The story is about how Peter Parker is dealing with the conflict of loving Gwen Stacy but at the same time having illusions of Gwen's father telling Peter to stay away from her, to avoid Gwen getting hurt as Peter's daily "responsibilities" as Spiderman is dangerous. Peter too was seen struggling with the fact that his parents left him abruptly without a reason and died without him knowing what happened and what's left for him. The briefcase his father Richard Parker left him contains clues on how Peter can discover what really happened that made his parents left and died. Graduation made Peter bid goodbye to Gwen (though in the movie it was Gwen who said "I break up with you") as he cannot fathom the thought of having Gwen hurt, but Peter cannot live without stalking Gwen's whereabouts at least once a day (poor stalker). Gwen landed a job at Oscorp, whose new boss Harry Osbourne is a good old pal of Peter Parker and has a genetic disease.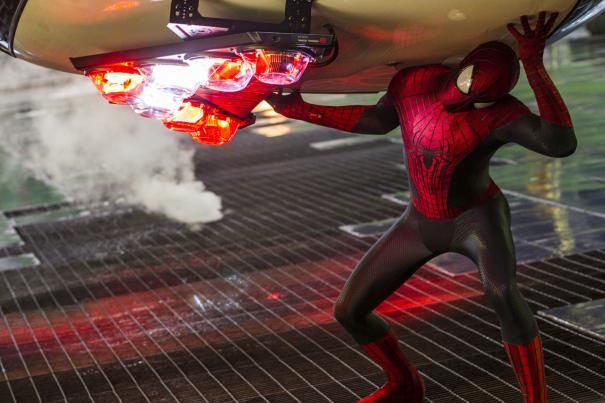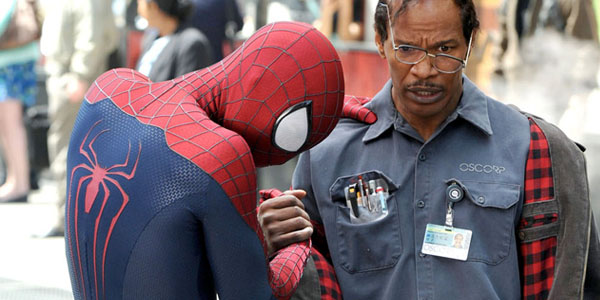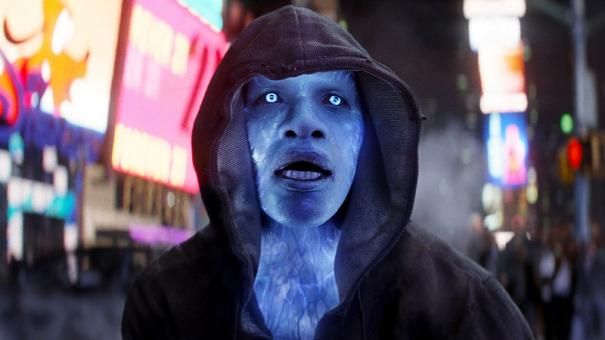 The story then became more intense with the emergence of Electro. He was Max Dillon, a very lonely outcast electrical engineer at Oscorp and a die-hard-fan of Spiderman as he was once saved by Spiderman at the beginning of the movie. He lived like a delusional person who always thought that he is a good friend of Spiderman and talks to himself as if Spiderman is by his side. He bought his own birthday cake and car, and said how thoughtful of Spiderman to buy him a cake, which reminds me a lot of Mr. Bean XD he turned into Electro during a freak accident at Oscorp where he was bitten by a tank of giant electrical eels. He hated Spiderman soon after because he thought Spiderman was tricking him, the police fired at him and the crowd cheered for Spiderman but labelled him a freak.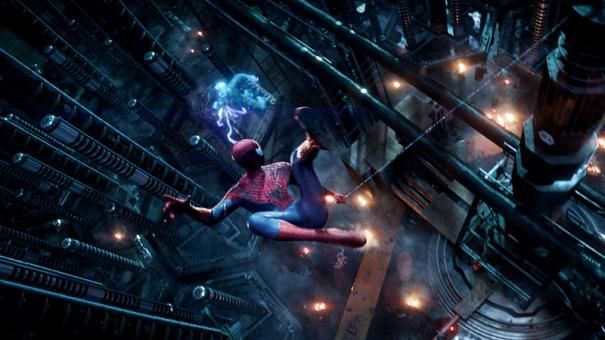 Harry Osbourne, on the other hand, became so desperate of Spiderman's blood and when Peter Parker can't help him to get it, he went berserk and allied with Electro to ruin Spiderman. Harry injected himself with the spider venom with hope that his disease can be cured, but instead he turned into the Green Goblin. In the end, a battle between Spiderman and Electro occurred where Gwen tried to help. Electro was defeated but The Green Goblin came for revenge and costed Gwen's life. The story ends with Peter's depression and quit becoming Spiderman for 5 months before he went back into action during the appearance of Rhino.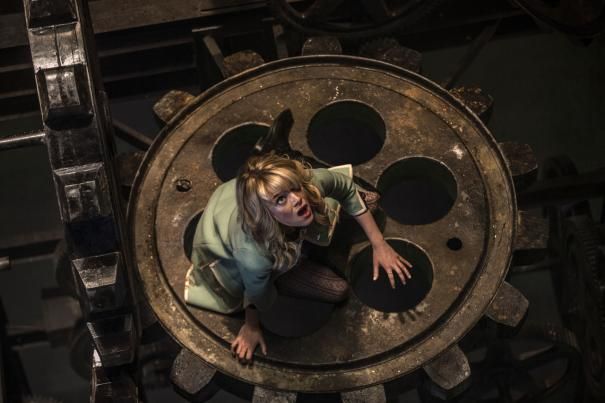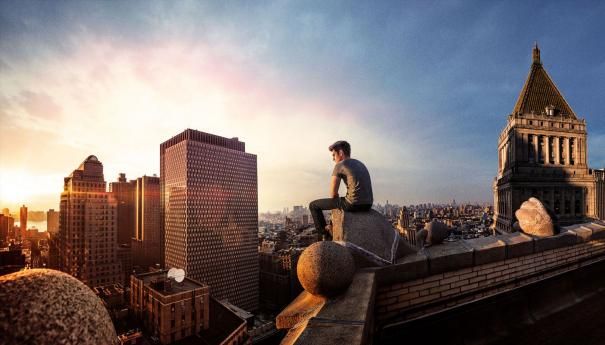 Overall I'll say this movie is 50 percent about Peter Parker dealing with his conflicts and another 50 percent is about his love story with Gwen. As cheesy as it may sound, I like the love scenes but the actions are so much win that I'll say this movie is worth watching. I really love the scene where Electro produces music while beating the ass out of Spiderman at the power plant, and there were lots of funny lines in the movie that the entire two hours wasn't boring at all. I also manageD to understand the movie, given that I don't remember watching any previous Spiderman movies so, if you are not a huge fan like me, you can still watch it without getting puzzled in the end.